5 TIPS TO IMPROVE LOCAL SEO FOR SMALL BUSINESSES
17th of September 2016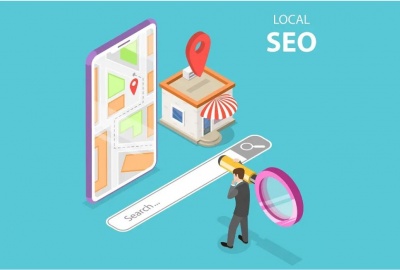 For smaller businesses local SEO can seem a daunting and time consuming task. Trying to decode what search engines want, what your customers are searching for and how to make them see you is tricky given the amount of different information available. Today I wanted to share some local optimisation tips that can help you rank higher and reach more customers in your local area.


1. Google My Business

The first place to start is with a Google local business listing here https://www.google.com/business/.

This is very simple to fill out form and you will need to add your opening hours, your business name, address and location. Then you can submit for verification simply by having a postcard sent to your address with a verification code. Once completed you will have a live knowledge box about your business – so now it's time to make sure this shows up for other local searches.


2. Schema Mark Up

Schema mark ups, or micro data tags are designed to define a particular thing, product, person company or place. This is a technical piece of coding that categorises specific information for search engines. For examples of schema mark ups using JSON click here.

Micro data mark ups help search engines recognise your locality – and rank you accordingly for relevant search terms in your area. This can increase your business visibility dramatically if done correctly. On your business website you should use schema mark up on your address, business name, logo and other relevant information. You can find the code for all schema mark ups at schema.org.


3. Google Reviews

Whilst support for Google Plus is waning, businesses with greater numbers of local reviews outrank those with fewer. This means as a business we need to actively solicit reviews from our customers. It is against Google guidelines to create fake reviews, or to solicit positive reviews with a reward (such as money off vouchers). However, simply asking our customers is a great way to increase reviews and increase rankings.


4. Local Directory Listings

In the SEO world directories have a very bad reputation. 5 or 6 years ago SEO "companies" would submit websites to thousands of directories to increase rankings. This was a very bad approach to SEO and resulted in many websites being penalised. However, local search directories are still a very good way to improve local rankings. This is simply because the site is locally targeted (by state, county, city etc.) and search engines can recognise a listing as being relevant to a local area.

When thinking about local rankings you should look for local only websites and larger, generic local directories. Local only websites include local newspapers and local business organisations. Generic local directories are services like Yell.com or Yelp.co.uk that provide listings for all types of businesses.

With all of these local websites you shouldn't need to pay for a listing and don't worry about whether you get a link back to your website. Search engine algorithms will make these connections for you. Simply fill out all your company information.


5. Leverage Local News

Very few small businesses leverage the power of local news. Particularly outside of major cities small local newspapers are always on the lookout for more stories. Whenever you have something of interest (an anniversary, an expansion or a charity event) you should write a press release to send out to local newspapers. Once this is sent out you should follow up a few days later with a phone call. If you persevere your business news will be featured in papers and online. This again adds to your local credibility, increases your marketing reach and helps local search results.

Or you could let us at Go Mungo SEO do your local SEO for you.
---
---