BUILDING A STRONG SEO STRATEGY DURING COVID-19
2nd of April 2020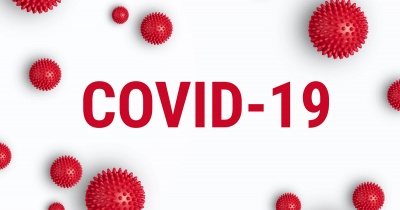 The Covid-19 pandemic is laying waste to markets across the globe. In the space of just a few months, businesses have been forced to radically alter their operating procedures in response to the evolving circumstances. Any business that wants to come out the other side of this in a relatively strong position needs to refocus its SEO strategy.


Below are three tips for building a strong SEO strategy that will help any business to weather this storm.


Provide Value To Your Community

The Covid-19 outbreak has certainly been hard on businesses and has caused serious damage to the global economy - damage that is only likely to get worse as time goes on. However, for businesses that provide a valuable service to their communities, there are plenty of opportunities to both boost your profile and do some genuine good for your local community.


Not every business has the resources of a company like Dyson or General Motors, both of whom are now producing ventilators for their respective countries. But you don't need to make such grand gestures in order to make a difference. Anything that your business can offer to the local community during these difficult times is worth considering.


With people currently uncertain about whether the businesses they frequent are going to be open or not, many more people are searching for business names alongside "Covid-19", either to find out whether the business is still operating while the outbreak is ongoing or to see how they are treating their customers and employees with respect to the pandemic.


Prepare Content For The Winter

As things stand, no one has any idea exactly when the coronavirus pandemic will begin to die down. However, most projections envisage the current situation extending until at least the end of the current year. It is, therefore, a good idea to plan for this eventuality.


When the pandemic is over and businesses begin to return to normal, having a bank of content ready to go will help you to hit the ground running. Given that most businesses are expecting a serious downturn in business for the duration of the outbreak, getting back onto your feet as quickly as possible afterward could make a real difference.


Keep Monitoring Keywords

Everything is different right now, there is virtually no aspect of our lives that is continuing as it always has done. Changes in people's behaviour are often reflected in the things that they search for. The current crisis is no exception to this, many businesses are finding that at the keywords and search terms that were once their primary focus no longer carry the same weight that they once did.


It is vital that websites and businesses carefully monitor what their users are searching for and adjust their priorities accordingly. Not only will your existing customers be searching for new things, but there will be a whole wave of potential customers for you to snap up. However, if you aren't paying attention to your search metrics, you may miss out on golden opportunities.


Covid-19 represents a number of significant challenges for businesses. Those that haven't been forced to close their doors entirely are having to adapt their strategies in response to the changing circumstances. For businesses that are still operating, staying on top of your SEO during this difficult period will make a big difference when the time comes to return to a sense of normalcy.
---
---