CAN SEO BE AUTOMATED?
17th of May 2017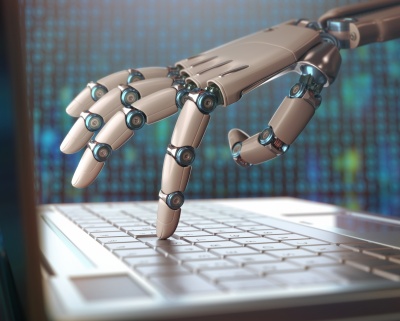 If you aren't familiar with the principle of search engine optimisation (SEO), it's quite simple. It is simply the process of optimizing your business's website and marketing efforts to boost its popularity on search engines like Google and Bing. While many businesses would like to believe that they can take a "set it and forget it" one size fits all approach to SEO, it's much more complicated than that.

Over the years, many software solutions have been rolled out that promised to completely automate the SEO process and render the work of SEO agencies obsolete. But it is really possible?


The Limits of Automated SEO

While SEO tools can be used to automate some aspects of SEO, there are still many things that are outside of the scope of automation. While software tools can automate things such as generating keywords, performing website audits or checking rankings, there are still things that only humans are capable of doing. Take content creation for instance. While there have been many tools that have attempted to spin original content to create original pieces, none of them have been powerful enough to recreate the feel and style of a real writer, and this isn't going to change any time soon.

Google and other search engines are putting more and more emphasis on user experience and social signals these days, which means that actual users, and not algorithms, have the final word in this day and age. And we can expect Google to continue moving in this direction in the future.


What Can Be Automated?

Most of what can be automated in terms of SEO today has to do with analytics. For instance, tools like Systrix allow business owners to identify keywords that they are not exploiting. It allows webmasters to monitor up to three of their competitors within their niche and helps them identify keywords they aren't using. They can use tools such as OnPage.org's TF-IDF tool to find out at which frequency certain terms appear in documents at the top of search engine results, so they can use the same keywords and topics in their content.


All these processes used to demand lots of work hours and research, but thanks to automation, any webmaster can perform these tasks in minutes. However, content still has to be developed for any of these methods to be useful, hence why there is and will always be a need for reputed SEO teams and qualified content creators.


Conclusion

So, is the end of SEO as we know it near? Not really. With Google putting more and more importance on users and social signals, there will be more need for content that makes people tick, and only actual content creators are fit for the job. Until there is software capable of writing socially active content that people will want to love and share, SEO is still far from being ruled by robots. However, automation will continue to creep its way into many tasks related to SEO and will be invaluable for any business trying to maintain or improve their visibility with search engines in the years to come.
---
---