CONTENT MARKETING - SHOULD YOU DIY OR OUTSOURCE IT?
4th of August 2017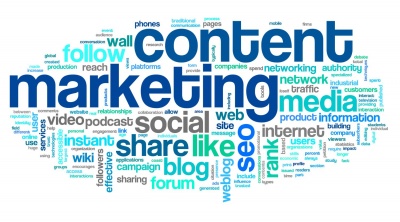 If you own any type of business and you're just getting started, content marketing is essential if you want to increase brand awareness. It can also be one of the most cost effective advertising methods when used right. However, many business owners face a conundrum when comes the time to actually implement a content marketing strategy: should you take a DIY approach or work with a third party? Well, it all depends on your strengths, needs and expectations. In this article, we're going to explore the pros and cons of each approach so you can come to the best decision for you.


The DIY Approach to Content Marketing

If you feel like you have a way with words and have some sort of experience with content marketing, you might be tempted by the DIY approach at first. But one of the things people underestimate when it comes to coming up with the content themselves is the fact that it can be very time consuming, and exhausting as well. Having to come up with fresh content on a daily basis, especially after a long day's work, can be difficult.

If you're a one man operation and you handle everything yourself, working on fresh content can be almost impossible. And even if you're a larger firm, do you have staff on hand with the expertise necessary to do the work and are you ready to use their work hours solely for content?


Content Marketing is More Than Just Content Creation

Another thing that people overlook is that content creation involves much more than merely coming up with content. As a matter of fact, content creation is often the easiest part. The hardest part is making sure that your content is seen by the right set of eyes. For this, you'll probably have to work with someone with the strategic mind it takes to come up with the proper content marketing strategy.

This person doesn't necessarily have to be a marketing expert per se, but it would certainly help. This is why some people prefer creating the content in house and working with a third party SEO agency to distribute and market the content for them.


Know Your Limits

In addition, if you don't have SEO knowledge, you might not know how to create search engine friendly content. You might have the best piece of content on earth, but if it performs poorly with the search engines, it will never reach its full potential. So, if you don't have the SEO skills needed, you should definitely consider working with an SEO firm that will optimise your content for you.

And, while a lot of the content we find online is text based, more and more content is visual in nature these days. Infographics and video content are all the rage these days and demand much more expertise than written content. Sure, anybody can learn video production or graphic design if they want to, but not everybody has the time, dedication, or even general aptitude to learn the craft and create professional looking content.


Conclusion

So, should you go completely the DIY way when it comes to content creation? Well, it all depends on your skills and how much work you're willing to put into content creation. In most cases, it would be better to work with a third party if you lack SEO and marketing expertise. While some content can be created in house, it would be better to work with a reputable firm that will allow you and your team to focus more of your time on more crucial tasks.
---
---