USE COMPANY'S SEO TESTIMONIALS & REVIEWS TO BOOST YOUR WEBSITE'S SEO
20th of January 2017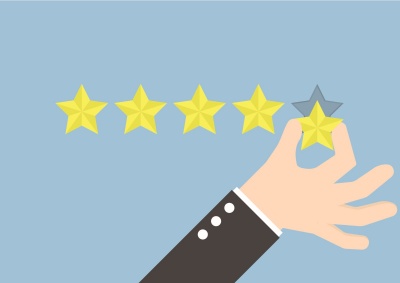 Testimonials and customer reviews should play a major role in any website's marketing strategy. In addition to building social proof, which is one of the most important aspects of sales conversion, they can have many benefits on the SEO side that should definitely be considered. In this article, we're going to explore the benefits of testimonials and customer reviews for SEO and how you can take advantage of them.


The Importance of SEO Testimonials

First, it is essential to understand the importance of testimonials. The first and most important thing you want to do when your customers get to your site is build trust. And there is no better way to build trust then with social proof. It is a well known fact that most customers will prefer getting the opinion of an independent user over a well formulated sales copy from a company.

Sure, copy plays a major role in convincing your audience, but nothing works like social proof. As a matter of fact, according to this study, customers gave more importance to testimonials over the general reputation of a site or company when making purchase decisions.


Why Customer Reviews are so Important from an SEO Standpoint?

Customer reviews are nothing new. As a matter of fact, customer reviews are in part what made Amazon such a giant in the online retail industry. The fact that so many customer reviews were available on hand facilitates customer decisions and ultimately boosts sales. But while customer reviews can work wonders for conversion, how can they help SEO exactly?

Well, it all has to do with recent changes with Google's algorithm. During a recent slew of updates, Google gave what are called "social signals" more weight when it comes to their rankings. Basically, the more a piece of content or site is socially active, the more effect it will have when it comes to the site's ranking or the importance of the backlink.
Also, Google is using its algorithm to gauge how the public views a specific website or service. Therefore, if your site or content is socially active for the wrong reasons, it might actually affect your results negatively.


The Importance of Offering Quality

In a day and age where customers can easily share and review any site or product they want, it becomes essential for business owners to focus on quality first. Word of mouth has never been so powerful, and maintaining your public image is more important than ever. And worst of all, companies who have track records for offering consistently bad service are having trouble shedding their old image when they employ new strategies.


How to Harness the Power of Reviews for SEO

A few things have to be done as far as on page SEO goes to make sure that you take full advantage of reviews. First, remove all code that would prohibit Google from crawling your reviews. Keep things simple and use HTML as much as possible in your review sections. Also, make sure you insert keyword rich review snippets on product pages. Avoid duplicate reviews at all costs and fake reviews as well.

It is also important to encourage your users to leave reviews. Reviews provide tons of free, unique content for your website. One of the easiest ways to generate reviews is to simply ask your clients what they think about your product. You can do this with prompts, follow up emails or through social media. You should also give incentives for your customers to leave reviews. A discount could be given or you could give the product for free. However, please note that paying for positive reviews is completely illegal, so I suggest you stay off that route.


Conclusion

In this day and age, customer reviews hold more weight than ever. New customers are becoming extremely savvy, and simply won't trust a new product or company that doesn't have good reviews. This is why it is important to focus on quality first and make sure that you make every review count.
---
---