HOW WILL THE LATEST PENGUIN 4 UPDATE AFFECT YOU?
17th of October 2016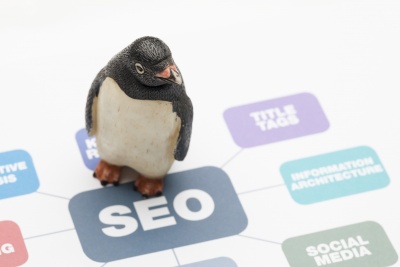 This week, Google finally confirmed what many have been suspecting and speculating on for months: the very last elements of the Penguin 4.0 update have been rolled out and applied. While Google has likely been adjusting its data centres and algorithms to prepare for the full adoption for months, many believed that the latest Penguin update had already occurred. A variety of unique changes in SEO rankings pertaining to links and organic traffic fuelled this speculation, but we only now have concrete proof that Penguin 4.0 is fully deployed. How will this latest Penguin update affect you – if it hasn't already? Here are the biggest takeaways and concerns for you to consider.


Bad Links from Websites Won't Kill You

One of the biggest changes with Penguin 4.0 that was almost instantly noticed is how Google now plans to treat links and negative SEO in general. Until now, less than stellar link tactics could result in entire websites being demoted and penalised in search. Particularly egregious instances could get you blacklisted. What Penguin 4.0 is moving toward is a system in which the specific links in question are devalued. This is a more symbiotic and realistic reaction by Google to bad or otherwise inappropriate links. If your site suddenly earns a link from a questionable website – or accidentally links to such a website – the likelihood of suffering as a result is far less substantial. This makes sense: after all, websites with hundreds of high-quality pages shouldn't necessarily be punished because of one or two bad links.


Penguin 4.0 Makes Amends To Websites Engaging in Link Clean-up Activities

If you were impacted by a previous version of Penguin because of questionable links between 2012 and 2014, then you may be thrilled to hear this. Any website impacted in this way that proceeded to engage in link clean-up activities has likely experienced a recent recovery. As was reported this week, your rankings should have improved during the latter half of September. If this situation applies to you and you haven't checked your rankings in the past couple of weeks, then be sure to see if you've recovered.


Quicker Response Times To Recover

Anybody who has ever suffered from a penalty knows how painful it can be to wait months for recovery. With Penguin 4.0's migration into Google's core, one of the biggest new changes pertains to this. If you are engaged in any black hat SEO or questionable tactics, then be forewarned: the response from Google will be swift. However, those who find themselves in the dog house will be pleased to know that recovering from a penalty will happen much faster than before the latest update.This means that you have ample incentive to not only abandon any SEO-unfriendly behaviours, but also to quickly address the problem.

While Penguin 4.0 focuses predominantly on link building and the effects of penalties, we'll likely continue to discover minute changes and tweaks to Google's algorithms in the coming weeks and months. If you have, however, noticed any problems, please feel free to contact us.
---
---