INTERNAL LINK BUILDING - WHY IT'S JUST AS IMPORTANT AS EXTERNAL
31st of July 2017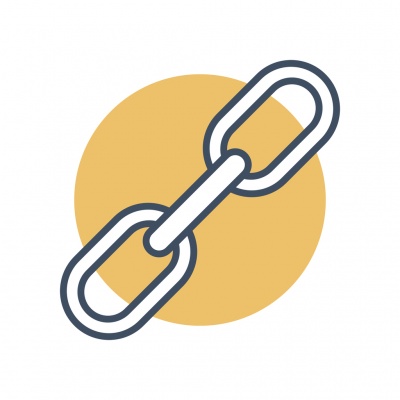 While a discussion about link building tends to focus on external links bringing people to your company's website, internal link building is equally important to your site's search engine optimisation. Let's look at the reasons why internal link building is just as important as external link building.


Search Engine Indexing

Linking to new content via posts on the company blog or homepage ensures that search engine crawlers that periodically hit the page will pick up the new link and index it. However, you don't want search engines indexing everything.


Using the no-follow reference in your website's code prevents the search engine's crawler from following the link to crawl it. You should use this to prevent search engines following web-rings and missing the latest content that needs to be followed. You can use the no-index command to prevent the robots from indexing a page at all, something that is useful if your content is thin and otherwise could result in a spam penalty or you have pages that you don't want crawled. This allows you to keep the existing link structure, avoiding confusion by people who've bookmarked it, while speeding up the indexing time.


Keeping Customers On-Site

Good internal linking improves your site's search engine optimisation by keeping people on site instead of leaving it out of frustration. Think about the people who land on the page for version 5.0 of your product while looking for the newer version 6.0. It is clearly working as a landing page; prominently linking to the proper page for version 6.0 keeps people on your website while minimising confusion for customers. The fact that visitors didn't bounce away prevents search engines from recording that page as a poor match for the search query and subsequently downgrading it in the rankings.


For these internal links, it is better to "spell out" the entire link than embed the link in a key search term or conversational SEO query. The full URL is given more weight by search engines instead of being treated as potential spam, and the text of the URL can be used to improve your site's SEO. For example, a URL on the version 5.0 site could say http://companyname.com/productversion6specifications. The URL contains the product name and version 6 reference in a way that won't alter your content's overall SEO.

There is another benefit to the site's SEO when you direct people to other parts of your website via internal links. When your links take a customer on a journey and keep them on the site for a long time, that stickiness improves your site's rankings with search engines.


Domain Authority Flowdown

When you link new low authority subdomains to a high authority one, search engines use part of the trust factor assigned to the current page to the new one. This results in higher domain authority or trust for new content. However, this only has serious impact if one of your domains already has high domain authority.


Calls to Action

Internal links are a natural call to action at the end of content marketing pieces. You've read the article about our product, click here to buy it. You're now convinced of our marketing strategy, click this link to sign up. You want to use internal links for this process to take people to account signup pages or ecommerce pages so that you are able to use multiple different landing pages and content marketing pieces to take everyone to the same final destination. This allows you to create many different landing pages without altering your signup process or ecommerce directories. That core functionality is unaltered if the best landing page is flagged as spammy or develops problems, or your efforts to improve the conversion rate of a landing page fail. We at Go Mungo SEO know how to run formal A/B testing of these landing pages to find what works best for each market segment and maximise sales.


Conclusion

Use internal linking to keep customers on your website longer and take those who intend to read something else where they want to go. Internal linking improves the domain authority and indexing of new content. Finally, you should use internal linking to connect landing pages and content marketing to the same mission critical pages while maximising the ability to test different landing pages and conversion processes.
---
---