LESSONS FROM BRIGHTON SEO 2016
26th of April 2016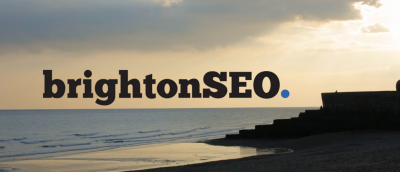 We're always excited to head to Brighton SEO. Twice a year the UK's top digital marketing and SEO experts descend on Brighton for the best conference the world has to offer. It's a great chance to see some incredible speakers, learn some new strategies and network in the local bars with a beer.

For those of you who didn't attend we thought we'd share some of the best takeaways from BrightonSEO 2016 this year.


Google's Evolving Algorithm

Google's algorithm is always a hot topic for debate but this year we were treated to an excellent discussion of how intelligent search has ousted traditional ranking factors. From an in-depth keyword analysis from Search Metrics it has been implied that Google no longer ranks websites based on keyword optimisation – particularly in terms of page titles and H1's. This has long been conventional wisdom for the SEO world but Google's algorithm has evolved beyond this simplistic approach.

Instead search results are increasingly ranked based on user intention. This is because Google increasingly understands what we mean when we make search queries.

For example if we were to search "Making Candles" what are we most likely to be searching for. Do we want a guide to making candles, a description of the candle making process or do we want creative inspiration on different types of candles we could make.

Google now ranks results based on these types of intentions. If people are searching for costume ideas what are they most interested in – buying individual costumes or seeing a range of costume ideas.

This change in rankings means we need to focus increasingly on user intention when creating content. If we are aiming content at keywords using the wrong voice and targeting the wrong part of the sales funnel we won't get the rankings we need.


All Sectors are Not Equal

The second great insight from BrightonSEO I'd like to share is that not all sectors are treated the same by Google. For example the average length of content for the ecommerce sector is a full 20% higher than ranking content in the finance sector. Google has begun to identify what length, style and type of content is most relevant to different sectors. In terms of identifying what content works in your industry and how it should be presented this means we increasingly need to research what is already working well in your industry.


Speed Increases Conversions

There was an excellent session on site speed optimisation. Site speed optimisation is a well-known ranking factor but, most importantly, it increases your conversion rates and lowers your bounce rates. The easier it is for your customers to use your website the faster you can more customers. This session looked at a lot of ways you can optimise your pages including image size optimisation, minification and script optimisation. If you can bring your site speed load times down to 1 sec you will increase your sales!


Ranking Flux

The final question I want to address is that of website fluctuations in the SERP's and the need for data. A case study from Jon Earnshaw showed how useful data analysis can be if we have pages jumping in and out of the results. His case study identified that when one of their keywords dipped it was often due to a competing page on their own website jumping. Once this issue was resolved through internal page redevelopment many rankings stabilised. However, he also identified that often their product pages were disappearing due to content issues – other websites utilising their book synopsis in this case. By paying attention to what content was ranking from their competitors they were able to improve on their competitors and create pages they new would be able to compete with their competitors. This carefully reinforced the importance of understanding the competitive landscape.
---
---