SEO 2030: WHAT DOES THE FUTURE OF SEO LOOK LIKE?
13th of March 2020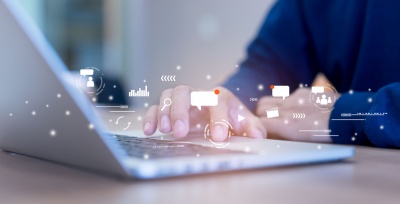 The SEO landscape is always changing, often at a speed that makes most professionals' lives just a little bit difficult. Keeping up with all the latest developments in the SEO world is a job in itself!

This decade promises to be a significant one as far as SEO is concerned. A lot of trends that we have seen slowly emerging over the last decade are now coming to fruition. The way that users use search engines is changing and SEO is having to change to match.


The Future of SEO & Beyond Keywords

One of the most significant changes in the SEO landscape in recent years has been the move away from the traditional keyword-driven approach. Search engines are no longer mainly used by typing individual keywords into a search bar. Instead, people are much more likely to type out entire questions or queries. They might even copy and paste in some words from somewhere else to search for.


The number of ways that a user can interact with a search engine like Google is constantly expanding. As a result, SEO professionals are having to adjust their strategies to move away from targeting specific keywords to trying to engage more meaningfully with what the audience wants.


Text Searching Is No Longer King

When most people want to search for something in Google, it seems natural to just type out what you want. However, a growing number of people are shunning this old-fashioned way of searching in favour of newer methods. You might even be one of the many people who is now embracing voice search and asking your device questions, just as you would another person.

Because most people talk quite differently to how they type, this can lead to them using the same search engine quite differently, depending on how they are communicating with it. SEO professionals who have thus far only considered text-based approaches to searches need to quickly get up to speed with more modern and increasingly popular methods.


Searches Are Getting Smarter

The way that we use search engines has changed dramatically in recent years. As a result, Google is now not as interested in exactly what users are searching for. Instead, it is more interested in learning why users are searching for it. By identifying exactly what it is that the user wants, therefore, the 'need' the search engine can help them to fulfil, Google is able to provide them with results that are much more likely to elicit a click.


Google's search algorithms are now underpinned by the power of machine learning. This means that the ability of Google's search engine to discern patterns in data, and the search giant's subsequent ability to exploit them, has increased exponentially.

While search engine optimisation is a field that has always evolved rapidly, we predict an acceleration in the rate of development over the next few years. Google has machine learning algorithms underpinning the development of its search engine, so it has been able to explore avenues of research that would previously have been unthinkable.


This is an exciting time for SEO!
---
---