SMX LONDON 2019: WHAT WE'RE LOOKING FORWARD TO
7th of January 2019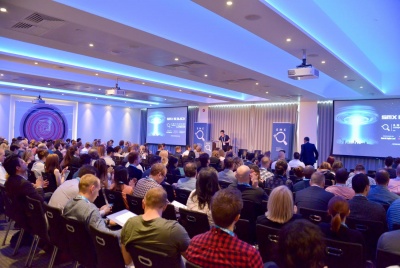 What can we look forward to at the 2019 SMX event in London?


SMX London 2019 is almost upon is. It's being held in and around Bishopsgate in the heart of London, UK between May 21-22, 2019. For anyone who's not attended a previous SMX event in the UK's capital, it's a place where the top SEO and SEM professionals from the likes of Google, Third Door Media, SEMrush and others attend, host panels, and give keynote addresses.

Here are a few of the things to expect at SMX London 2019.


Speakers and Panels

The speakers and panels at each SMX event are a standout. Attendees at these events get to hear about the latest developments and marketing from the mouths of people in the thick of it.

At the SMX London 2018 event, presenters came from the likes of Google, SEO PowerSuite, Distilled, Build Visible, SEMrush, Wordstream, Nebo Agency, LinkedIn, Top Hat Rank, Red Orbit, and many more. Attendees got to learn from the best minds in the corporate, SEO agency, and web studio world over two days.


Workshops at SMX

This year, the workshops cover several important areas.

There's an SMX Bootcamp that is ideal for people who need to get up to speed fast. If you're a newbie, then head to this event to learn the basics about SEO and SEM.

The Advanced Google Ads Workshop presented by Brad Geddes will be an in-depth, one day exploration of Google Ads. Attendees will be able to check whether what they're currently doing is correct and learn more advanced approaches to get the most from Google's ad platform.

The International Search Summit will be an eye-opener for people who are managing websites across Europe contending with multiple languages, different cultures, and expectations from each respective audience. Within the summit will be presenters from around the globe to give their international viewpoint on these matters.


How to Pick the Workshops, Panels and Speakers at SMX London 2019

The most serious problem will be which speaking events during SMX London 2019 to attend and those to miss out on. The same is true with the workshops.

It's a dilemma every year because so much is packed into a busy, two-day schedule. It's often useful, therefore, to make a list of workshops, speakers or topics that you're interested in learning more about and picking your speaking events based on that criteria.


Networking Opportunities

One of the best reasons to attend any conference or media event is for the networking potential. Everyone is usually so busy that they don't have time to meet industry people as often as they'd like. Events like SMX London allow high-level contacts to meet – perhaps for the first time – in a relaxed setting. Quite often, new partnerships or joint-ventures get their start at conferences where the spirit of cooperation is high, and ideas are free flowing when outside the confines of the office environment.

If you're in the UK in May, it makes sense to book a ticket. They get snapped up fast. Reserving a place on one of the workshops early is a good idea too; they also have limited spots available.
---
---