SMX LONDON 2020: WHAT TO EXPECT
31st of January 2020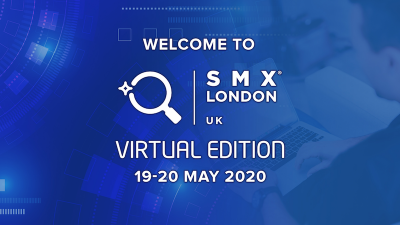 The SMX Expo 2020 is just a few months away. Any SEM professionals in the UK on May 19th should seriously consider attending as this is one of the most significant events for SEM professionals in the world.


What Is SMX?

SMX is the biggest search engine marketing conference series. It has earned its reputation as a vital hub of knowledge for search engine professionals. Every year, SMX attracts some of the most sought-after speakers and assembles some of the most knowledgeable panels regarding search engine marketing.


For three days every year, SMX provides an area in which attendees can immerse themselves in the most important conversations happening today around the topics of search engine optimisation and search engine marketing more broadly. Attendees can expect to leave with a range of new practical tips, techniques, and knowledge that they can employ to boost their own search engine marketing and achieve more with less.


Where Is This Year's Event Being Held?

SMX London 2020 kicks off on 19th May 2020 and will run for three days. The event will be held at 155 Bishopsgate, Liverpool St, London. The venue is located close to Liverpool Street station and is close to Spitalfields Market.


3 Reasons To Attend SMX

SMX has earned a stellar reputation amongst search engine marketing professionals, and with good reason. Any search engine marketing professional looking to enhance their skills and knowledge base and take their game to the next level should seriously consider attending SMX. Every year, the agenda for SMX is set by Search Engine Land, one of the most respected and well-established authorities in the field of search engine marketing.

Here are three reasons why every SEM professional in the UK should consider attending SMX.


Speakers And Panels That Provide Value

Every year, SMX attracts some of the best speakers and panels the search engine marketing world has to offer. Past speakers have included big names like Google, SEMrush, Wordstream, and LinkedIn, and the panels bring together multiple heavy-hitters for presentations and discussions that no SEM professional will want to miss.


SEM And SEO Workshop

SMX 2019 had an incredible range of SEM and SEO workshops for attendees to participate in and 2020's event looks likely to continue this trend.


SEO workshops for 2020 include:
The Most Common SEO Mistakes and How to Avoid Them
How to achieve SEO Success Without Link Building
Keywords Are Dead - A workshop looking at SEO beyond keywords and the importance of concepts & audiences.
Meanwhile, panels on SEM and Paid Search will also be taking place:
Ad Bidding Strategies
How to enhance conversion rates
How to improve retargeting
Advanced paid search tools & tactics
Prime Networking Opportunities

Other than the top-quality speakers and panels, the other big attraction of SMX for attendees is the unmissable networking opportunities. SMX attracts many of the biggest names in the SEM world, both in terms of individuals and organisations. If you work in SEM, there aren't many events that can offer the same potential for networking with other SEM professionals.
SMX is one of the most important annual events for SEM professionals. Whether you work primarily in SEO, social media, or paid search optimisation, SMX has lots to offer. This year's event promises to be another blockbuster conference.
---
---