LOCAL SEARCH ENVIRONMENT IS CHANGING: ARE YOU PREPARED TO DOMINATE IT?
31st of October 2016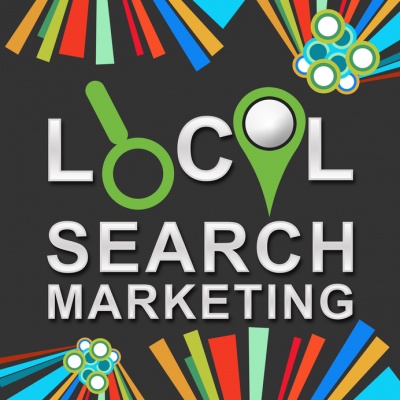 Local SEO has been the highlight of internet marketing for the past year or so. It will only continue to dominate the landscape in the future, especially with Google and other search engines taking location data and other factors into consideration.

The landscape itself is changing rapidly and site owners – including large brands and corporations – are forced to keep up. The only way to stay ahead of the game is by staying ahead of these changes and formulating the right SEO strategy to remain competitive.

What are the latest changes in the local search environment? Are you fully prepared to stay ahead? Let's find out, Let's find out, shall we?


More Emphasis on Location

Google just upped its local search game in several ways.. For starters, the usual 7-pack local search result – displayed with a map and 7 businesses that are relevant to the user's search – has been reduced to a 3-pack, showing only 3 of the most relevant results. The rest of the search results are displayed as tiny dots on Google Maps, which means users will not always check them for more information.

The algorithm behind local searches has been improved as well. Similar to what happened to keywords a few years ago, you can no longer stuff location information to pages and expect the best results. Relevant, local elements – including key phrases and language styles – and local content are now ranked higher.

These are the changes that need to be anticipated. Don't forget that Google is making more changes on a regular basis to fine-tune its search algorithm and provide users with better answers to their questions.


Staying Ahead

There are several things you can do to stay ahead. One of the best ways to start is to consolidate your location data and make sure everything is in order. Create standardised location information (with your address and phone number in a consistent format that matches Google's requirements) and use that format on every directory listing, Contact page and other parts of your site.

Next, make sure all location information is displayed in a relevant and useful way. Adding your address to your meta tag no longer works. In fact, this type of local SEO practice will only hurt your site's performance and rankings.

Don't forget to maintain a strong online presence. You will notice that Google is showing a star rating and access to user reviews. These reviews are aggregated from various sources. Maintaining a positive rating will help your site appear within the 3-pack area of the local search.


Getting in the Top 3 of the Search Results


The main goal of your local SEO campaign should be to appear in the top 3 – or to stay there if you're already in the top 3. The way to do this is by focusing on building strong credible & engaging content. Provide the best user experience possible and attract visitors who are searching for more than just product information.

Keep a strong online presence and don't forget to engage your users on social media. Don't forget to maintain your directory listings and business pages too, especially since those are the pages that contain user reviews and ratings.

As always, there is no sure-fire way to get into the top 3 of local search. Keeping customers happy and continuing to do generic local SEO is what you need to be doing to stay ahead of the competition.
---
---