THE MUST SEE EVENT AT SMX LONDON 2018
1st of March 2018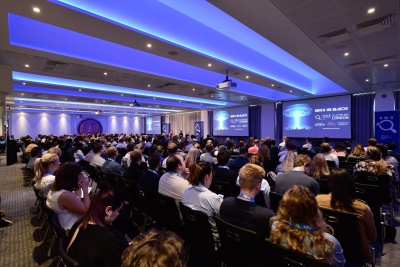 As this year's SMX London gets underway, we take a look at some key takeaways from the event.

Europe's premier search marketing event, SMX London, returns to etc venues at 155 Bishopsgate on the 22nd and 23rd May, 2018, and it's an event that's not to be missed by anyone with an interest in SEO. This year's chair is Chris Sherman of Third Door Media, Inc. and Search Engine Land and there's a packed programme of speakers and panels over the two days.

The only difficulty can be selecting which of the many presentations to attend, so here's our selection of the must-see events at SMX London 2018.


SEO Ranking Factors In 2018: What's Important, What's Not

This year's SMX London gets underway on Tuesday 22nd May with a keynote speech from Chris Sherman, who will then address the all-important topic of SEO ranking factors in the current market. As we all know, the key to search engine optimisation success is constantly evolving, so to bring the best results for our clients we have to be both knowledgeable and fluid. One topic taking centre stage, of course, is the latest Google algorithm update, but Chris will also explore the growing influence of voice searching and artificial intelligence upon the internet, and how that affects SEO and page rankings.


The Latest in Advanced Technical SEO

Website infrastructure, and the technology behind them, is becoming ever more advanced, but understanding these advances can be the secret to successful Search Engine Optimisation. This increasingly important topic will be discussed in depth at SMX London at 3.30pm on Tuesday, and leading the discussion will be Michelle Robins, Senior Vice President of Content & Marketing Technology at Third Door Media. Michelle will explain some of the more convoluted terms the SEO professional needs to know, from hreflang tags to AJAX structures and canonicalisation, and what exactly they mean for your business. This is one talk that you're sure to learn something new in, although you may need a stiff drink afterwards.


Google Tag Manager Can Do WHAT?

Google Tag Manager is an essential tool for everyone in the search marketing world, but too many people fail to understand it's true potential, meaning that they don't get as much from it as they could. You could change all that by attending this discussion at SMX London on Wednesday 23rd May at 2pm. Moderated by Matt Van Wagner, President of Find Me Faster, and with the Senior Director of SEO at Nebo, Stephanie Wallace, as speaker, delegates will learn how the advanced, and largely unknown, functionality of Google Tag Manager can take their SEO to the next level.


Search marketing is an increasingly dynamic world, so those that stand still can soon find themselves left behind. That's why events and conferences such as SMX London 2018 are so essential. Alongside the highlights examined above, other talks cover topics such as how to improve search marketing reports, an in depth look at JavaScript from an SEO angle, and a foray into the dangerous world of Google manual penalties. The event finishes with an 'Ask the search marketing experts' panel, a perfect end to what should be an unmissable two days.
---
---