3 REASONS WHY ORGANIC SEARCH IS BETTER THAN PAID TRAFFIC
22nd of January 2018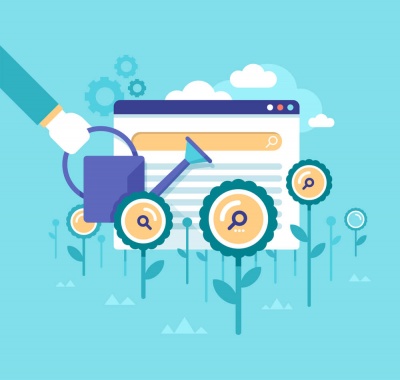 Paid traffic refers to any way you pay to bring people to your website. This can include social media advertisements and pay per click ads. Organic search traffic refers to the flow of people who find your website when they use a search engine; they didn't go through a referring website to get to yours. If you have a choice, you want organic search traffic. Here are three reasons why organic search is better than paid traffic.


1. SEO Has a Higher Conversion Rate

Someone searching for new houses in a certain neighbourhood or pizza within walking distance of a landmark is a strong prospect. They want it, and they're looking for it as they decide what to buy. All you have to do is land prominently in the search results with content that will convert them. Compare this to traffic from online ads. Those clicking ads may be curious. Or they are at a different stage in the sales funnel than your landing page supports.


Good search engine optimization can land you in the top few search results, resulting in a high number of visitors and many customers. If the good SEO puts the content in front of people in the final stages of the sales funnel, it will have a high conversion rate and insane return on investment over an online ad campaign.


2. SEO Is More Cost Effective Overall

Evergreen content that has good SEO will continue to generate leads and sales for years. You don't have to continually pay for ads to promote that product. You can update pages that still receive significant organic traffic to lead people to the product page for your latest and greatest offering, getting sales for the new product while you offer refurbished versions of classic products or repair kits to the die-hard fans of the original.


3. It Gives Your Brand Better Credibility

A number of ecommerce sites removed social media sharing buttons from their product pages because too many people saw the links as spammy advertising. This is why they shifted to social media sharing of the product link when the person bragged about the completed purchase. Products promoted via social media ads or paid ads alongside the search results are seen in a similar, negative light.


Social media link sharing should be part of your SEO strategy to improve your brand's weight with social media. However, social media links may drive visitors to a page, but it won't generate very many loyal customers. When your existing customers are sharing links with friends and each other, you'll build brand recognition, but search engines bringing up your site in response to a search query are seen as a neutral party's vote in its favour.

As you can see, organic outperforms paid traffic in many ways. Organic traffic has a higher conversion rate and can help improve your brand's credibility with customers better than ads. So, if you feel like organic traffic could benefit your brand better, make sure that you start implementing sound SEO practices.
---
---