WHAT TO LOOK FOR WHEN DECIDING ON AN SEO AGENCY
26th of March 2018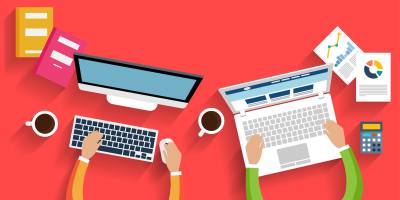 Finding a reputable SEO agency can be daunting. If you've already started looking for one, you are probably overwhelmed by the sheer number of companies out there. While there are thousands of SEO agencies that claim to know what they're doing, only a select few know how to get you real results. However, when you know what to look for and you know how to identify red flags, finding a good SEO company isn't that complicated.

Here are some of the things you should be looking for when picking an SEO agency.


Check the Portfolio of the SEO Agency

If you look at any SEO company's site, you'll notice that they have links and testimonies from people they've worked with. While some companies will prefer to stay private, some will be more than happy to post a testimonial; after all, they get free publicity.


However, if you notice that the company has no case studies showcasing their work and results or if they have no people vouching for them at all, it should be a red flag. Also, make sure that they can give you references from people in your city. If you live in London for instance, make sure an SEO agency London can provide local references.


You should also check what type of clients they've worked with. Maybe you'll notice a pattern that could benefit your business. If you're in a law-related field and you realise they've worked with law firms before, that could be actually a sign that they will understand your business better. If you see they have done work across many industries, then it could be a sign that they are well rounded and have a lot of experience.


Realistic SEO Results

If the firm in question is offering you the moon, then that should be a red flag right there. SEO takes time and anybody who says they can get you on top of Google results instantly is not telling the truth. Beware of anybody offering any type of guaranteed results as well. There is no way to guarantee that your site will rank, or that the keywords you'll rank for are even worth it.


Well-Rounded & Familiar With All Aspects of SEO

A good SEO company should be well-rounded and familiar with all aspects of SEO. Whether you are looking for content creation, voice, on-page SEO, creating inbound links or local SEO, they should be well versed in every area if you want to get the best results.


And if you're going to do some local SEO, going to a local SEO agency London would be a better choice since they already understand your audience and know the area. Good SEO companies also conduct audits on websites and can make the adjustments necessary to improve how SEO friendly the site is. They should also be well-versed in all the latest developments in SEO. If you ask an SEO agency London what you can do to improve your local voice search results and they look stumped, then this might be a sign that they aren't up with the times.


Conclusion

Choosing the right SEO company is essential if you want to get results. Choosing the wrong team could not only cost you a lot of money but discourage you from SEO altogether. Make sure you take the time to do your research and go for a team that's well-known for getting results.

To get in touch with Go Mungo SEO click here.
---
---