WHY HIRING A PR AGENCY FOR LINK BUILDING IS A BAD IDEA
14th of March 2017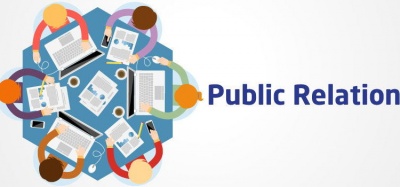 Is it a bad idea to hire a PR agency not familiar with SEO and the complexities of link building to build links during there work. Can it do more harm than good?


Public relations firms have their place, especially when it comes to restoring your reputation after a negative event. Public relations firms can generate good press and positive stories across many different types of media. However, a PR agency is generally not familiar with search engine optimisation services. Their actions may or may not help your search engine results, and domain authority even though they may improve your reputation. Let's look at why hiring a PR agency for link building is a bad idea.


Minimal Domain Authority Analysis

A public relations firm is likely to send out press releases via fax and publish them online. The downside to press releases published online is that they are typically put on sites that will publish them in the first place, and that could be a domain with a low authority or trust factor with search engines.
If they publish the digital press release on dozens of low authority sites with links back to your company, they've just pulled down the trust factor of your website with all these links from sites. A cheap public relations firm that considers putting the same press release on every article directory that will accept the content with links back to your homepage will actually hurt your site with a link spam penalty.

PR firms don't dig enough into link equity to understand or care how the location of the press releases affects trust flow from referring site to your domain. However, that is if they request links in the first place.

SEO professionals perform the detailed data analysis to determine the best locations to place the content for optimal trust flow and traffic. Link building should be done by the technical professionals, though they can work with your public relations team in the process.


Failing to Request Links


Suppose the public relations firm has arranged for you to be interviewed by a sympathetic reporter. You have a positive interview and it improves your reputation. That would be a high authority link back to your website if the reporter mentioned the company name and placed the URL in the article. Unfortunately, many PR firms are so focused on arranging the positive interview and your performance in it that they fail to request a link to the company's website be part of the process.

The goal of public relations isn't link building, and they often fail to do it at all. Repeat this process when your company leaders are interviewed in business magazines, industry publications and quoted for news stories on charitable work the company does and you lose out on high domain authority links back to your site due to the PR company's oversight.


Search Engine Optimisation

There are occasions when a link is included in the positive coverage or general reporting on your company. Unfortunately, public relations staff focus on the emotional impact of headlines, not the SEO. They don't include keywords in the titles, URLs or content that optimises it for the search queries people may be entering when looking for news on the company or rank well for general brand related searches.


Search engine optimisation professionals also analyse the data on the impact of various links. They may tailor URLs and article titles to rank better for different queries, but they certainly ensure that a link is naturally understandable when shared.


Think of the difference when your social media marketing department shares a link called

companyname.com/allegationsprovenfalseincourt

vs

companyname.com/randomtextthatmakesnosenseifshared

The self-explanatory link names are more likely to be clicked on when seen and shared by others even if the associated title is lost. Public relations professionals may select a legalistic title, whereas SEO professionals will choose a title that ranks well with search engines and enables social media sharing to literally get the word out further and faster.


Conclusion

Public relations firms don't do link building as part of their overall strategy. Their impact on link building can range from accidentally useful to non-existent to disastrous. When they have links included as part of their content, it is too often not optimised for SEO or social media sharing, falling short of what could be seen with input from search engine optimisation professionals.
---
---