WHY SEO IS THE RIGHT CHOICE FOR ANY BUSINESS
8th of August 2022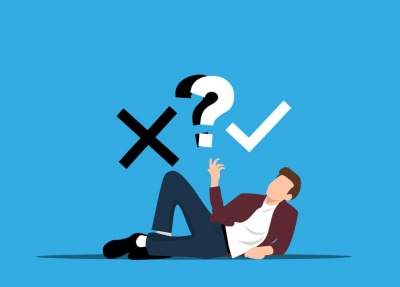 Perhaps as recently as ten years ago you could get by with promoting yourself just through the local paper ads and word of mouth. But in today's world, where everybody is using some sort of gadget to surf the net to find anything they might need, your business doesn't stand a chance against the competition if you don't employ at least the essential tactics for branding and marketing yourself online.

And simply putting together a website won't cut it - after all, what's it good for, if nobody sees it? You need a way to reach the people that are going online looking for what you have to offer; that's just business  – get in front of people who want what you have to offer.


The Question Then Becomes - How To Be Seen By Those People?

There are many methods available that you can employ – PPC, SEO services, CPA marketing campaigns each have their own advantages, but really, they all require knowledge and experience in order to be executed properly, and some are more expensive than others.


PPC or CPA campaigns, if executed well, can bring in targeted new customers quickly, but that is easier said than done – vigorous testing and tweaking are needed in order for it to be effective. Additionally, these campaigns require a much bigger investment – you are paying for every visitor to your site, so you better make sure that he becomes a customer; otherwise you're just throwing away money to get people who don't want what you have to visit your site.


So If You're On A Budget & Want To Get Results?

SEO is the best solution for you – it's a more budget-friendly alternative to be seen online by the people who want to find what you have. Not only that, but with SEO campaigns, once your website ranks high in Google, you receive a constant flow of new prospects with just minimal maintenance needed to retain your ranking.


Employ Professional SEO

The important thing to remember that in order to have a successful SEO campaign, you should employ a professional SEO company to do the work – you need people with experience to help you find the keywords that your potential customers will be typing into Google, and to make sure you appear in the first page of the search results.

This way you not only get a regular stream of new customers and expand your business, but also brand yourself as an authority business in your field.


So for anyone who is looking for an affordable way to get your business seen on the web, reach markets you haven't reached before and establish a brand, SEO is an irreplaceable tool and the best way to go. But if you want to stand out from the competition, you better do it right – an unprofessional campaign might prove to cause more harm, than good.
---
---