WHY SOCIAL MEDIA SHOULD BE AT THE HEART OF YOUR DIGITAL MARKETING CAMPAIGN
12th of September 2018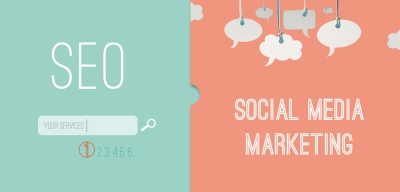 Social media is becoming more and more important, and equally important when syncing it with your digital marketing campaign.
For businesses of any size, digital marketing is an essential component of any marketing strategy. But small and medium sized businesses are perhaps even more dependent upon the digital space, as advertising space in the real world can be very pricey. Unlike the internet, where people from all over your country and the world can connect to the same websites, physical advertising requires people to actually go past and notice your advert. In the digital realm, a small business that makes smart decisions with their marketing can achieve a lot.


Nowhere on the internet, can offer the same potential global reach as social media sites. This makes these the ideal digital marketing platforms and justifies their position at the heart of any digital marketing campaign. In fact, there are a lot of reasons to favour social media over other potential digital marketing platforms. Let's take a look at some of the key advantages.


Targeted Traffic

Perhaps the most powerful feature of social media marketing is the ability to so precisely target your marketing at particular audiences. More targeted marketing is more efficient marketing, meaning you will get more bang for your buck. Marketing, when done correctly of course, will pay for itself easily. However, you should still always be looking for ways to keep your costs down throughout your business. Being able to target your marketing at very specific groups, as social media platforms allow for in a number of ways, makes things much easier for you overall.


Boost Your SEO

Search engine optimisation is an ongoing concern for any business operation today. Search engines are a vital part of the internet's ecosystem; it is through search engines that most internet traffic is generated. However, your appearance on a search engine is only going to be pulling in significant traffic for you if you are appearing relatively near the top of the results page. If your website is buried several pages in, it will only rarely be seen, let alone clicked on.


Social media marketing is an effective way of spreading links to your website through sharing quality content, boosting brand awareness, driving traffic, and increaing page views, all of which will improve your SEO score.


Build Relationships with Your Audience

Social media platforms allow you to interact with your customers and users in a way that hasn't been possible before. Some social media platforms are better for sharing content and offer relatively limited options for interacting with other users. But on some platforms, it is easy to strike up a conversation with those who interact with you in some way.


If you make the most of these interactions, they can have a powerful reinforcing effect on the other marketing techniques you use on the platform. Customers who interact more with you are also more likely to stick with your business in the long run. You can't put a price on loyalty!

Social media marketing has the potential to be a very powerful tool. Of course, you will need to be able to identify the most suitable platform for your business and customer base as not all social media demographics are the same. But if you do it right, social media marketing will take your digital marketing to the next level.
---
---