DEFENSIVE SEO – MONITORING
9th of December 2015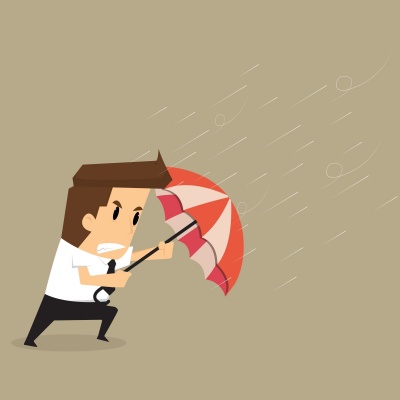 In order to avoid algorithm updates we have to be pro-active.

Google updates it's algorithm many times over the year so it's important to defend yourself against these updates to avoid dropping in the rankings. Here are 3 ways to do that.


1. Link Monitoring

The most important proactive approach to problems is to recognise backlinks before they become problems. Websites may have thousands of links pointing to them – many of these links can be causing our websites harm. Many of these links may once have been great links and are now less valuable.

Link monitoring should be conducted on a monthly or bi-monthly basis. We should identify potentially problematic links using the following criteria;


a). Is the Linking Website High Quality?

Is the content on the site well written, is the site itself engaged in poor SEO practices, has the site recently changed ownership (which could rapidly decrease the quality), does the site have high traffic, does the site have high authority, has the site been penalised by Google, does the website actively sell links to clients like you?


b). Is the Link Correctly Placed?

Is the link using the correct anchor text, is the link anchor over-optimised, is the content surrounding the link highly relevant, is the quality of the surrounding content how you want your brand to be presented?

If you answer no to any of these questions then you could be looking at a link that is harming rather than promoting your business. It is often better to have these links removed – or, if this fails, to use the Google Disavow tool to remove the link weight being added to your site.


2. Anchor Text Monitoring

Your business might be about "Cheap Stock Trades" and this might be your most valuable search term but if all your links pointing to your site use "Cheap Stock Trades" as their anchor text then search engines are going to penalise you. The majority of "natural" links will have brand names and other terms as their anchor text.

Every few months you should perform an anchor text audit to ensure that you are not over-optimising for any one keyword. This can cause penalties. Ideal ratios might be 45% brand anchors, 20% click here or similar direct link anchors and then 35% mixed keywords anchors. This is not an exact formula but it will help you avoid penalties for over-optimisation.


3. Link Removal

Dealing with link removals can be a huge headache. Once you've identified a bad link you need to attempt to contact the website and ask them to no-follow the link or remove it. If the link could potentially deliver traffic to your website then the no-follow attribute is infinitely better.

There are a multitude of ways to contact websites
- Contact forms
- Website emails
- Phone
- Social media
- Through parent companies where applicable
- Through who-is data searches

Some websites will promptly reply to any request you make to take down your links or no-follow. Others it can take months of hassling to get a link removed or no-followed. Perseverance is key!

If none of these things work then you will want to add the links to your disavow file in Google. This file should be used as a last result but it is a way of letting Google know you do not want the link to be taken into account when your site is indexed. This will also help your ranking the next time Penguin refreshes especially if you think you have had a manual or algorithmic penalty. Be cautious when using this though, it is a powerful tool and can harm your rankings if used unwisely.


Content Reviews

Google's algorithm updates over the last 5 years have all been focused on removing bad quality content from the web. If you are going to maintain and improve your rankings you need to be reviewing your content and addressing any issues.

Key problems in content are;

1. Thin content that provides little value to visitors
2. Out of date content
3. Duplicated content – any content that is almost identical across a website or only partially adjusted can cause penalties. Google doesn't like duplicated content.
4. High ad ratios – if your website has more advertising space than content it will perform less well in search results

When reviewing your content you need to look at bounce rates, conversion rates, traffic and rankings. If your key content pieces are underperforming analyse them and make necessary changes. Adding extra, user focused, information can often turn a poorly performing page into one of your highest converting pages.
---
---