4 QUICK & ACTIONABLE SEO TIPS THAT ARE HUGE
3rd of July 2018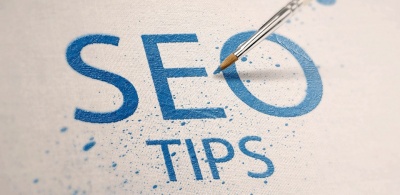 Four quick and actionable tips for SEO that could prove huge.


Search Engine Optimization (SEO) is the key component in driving traffic to your website and casting a net over potential customers. The nuances of SEO are ever changing and managing this part of one's business can quickly become a full-time job.

Fortunately, there are small steps you can take today that will offer huge results.

Here are four quick, actionable, and effective SEO tips that can set you on the right path to driving traffic and reaching customers.


1. Voice Search Optimization

Keyword research is one of the most commonly touted ways to optimize your content. However, the tide is shifting to more advanced concepts such as voice search optimization. "Consider that in 2016, 20% of mobile search queries were already made by voice," says an article at Lilo, "and it's projected that by 2020 that percentage will reach 50%."

Start using simple, easy-to-read words in your content, and optimize by incorporating long-tail keywords. When people use voice search, they often ask a question in completion rather than highlighting keywords. They may type "natural baby products" but ask "where can I find natural baby products in New York?" Start making the shift now and get ahead of the curve.


2. Keep Producing Content

An integral part of SEO is that you are always putting out something fresh and new. This shows that your site is active, rather than a forgotten blog from eons ago. For best results, you'll want either short, daily posts or something longer and more keyword optimized at least once a week. Ultimately, set a goal for 30,000 words per month.

Writing this content internally can take a lot of time and effort, especially if writing isn't your forte. If that's the case, consider outsourcing your writing to a freelancer to keep the words flowing, and the website ranking.


3. See Where Your Audience is Coming From

While it can be interesting and helpful to see where your audience is coming from geographically, that's not what this is about. You'll want to use the tools at your disposal to see where your acquisitions come from on the web. What keyword are they searching that ultimately leads to you? What social media platforms are driving traffic your way?

Identifying your sources and acquisitions using Google Search Console and Google Analytics can give you a starting point for optimizing your content. If you find yourself overwhelmed with digital marketing options, start here.


4. Earning Backlinks

Earning backlinks through guest posting on relevant sites is a fantastic, simple way to improve your SEO. The benefits can be two-fold. First, the search engine sees that your site is referred to often, giving it authority over competition that lacks the same references. Secondly, if you write under the name which you operate your business under, you are increasing brand awareness. When someone searches for your name, they not only see that you have a website, but that you're knowledgeable enough to be featured on someone else's.

Taking small, actionable steps to improve your SEO will help highlight the importance of cultivating a digital marketing strategy. When in doubt, do your research and hire a reputable SEO agency to help you reach your SEO goals.
---
---