WHAT IS SEO AND WHAT IS IT NOT?
22nd of May 2018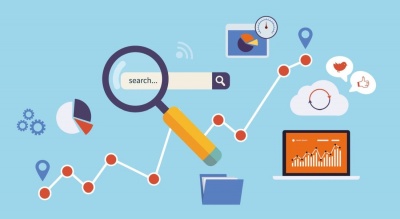 There's a lot of confusion about search engine optimisation, SEO. The category has become blurred with the rise of new methods like social media outreach and other disciplines. Unfortunately, any who are not familiar with true SEO end up getting taken advantage and may even dismiss the whole idea of SEO as an effective marketing tool. In this article, we're going to look at what falls under the category of SEO and what does not. We'll also cover the overlap between search engine optimisation and the areas often confused for it.


What Is Considered Search Engine Optimisation?

Search engine optimisation is the tailoring of content, product listings and anything else that comes up in search results to appear as high as possible in those search results.


Content can be optimised for different types of searches. Local SEO is search engine optimisation for location based searches. ASO is SEO for software applications so that they show up in general online searches or searches on the app store. Online catalogues can have search engine optimisation principles applied to them so that the right product comes up in response to the common searches for that type of product; this use of SEO increases conversion rates though the search is taking place on a shopping site.


What Is Not Search Engine Optimisation?

Web design is not search engine optimisation, though it certainly can affect SEO indirectly. A website that takes too long to load will be abandoned by many would-be visitors. Search engines read this high bounce rate as the content being a poor match and start downgrading its place in the search results.

Search engine marketing or SEM refers to the paid ads that appear in relation to search terms. While you need to know which key search terms are most correlated to your best customers' searches, SEM is not SEO. Pay per click advertising to put your link at the top of the search results, whether on Google search results pages or the featured product on an ecommerce site, is not SEO.

Digital marketing is not SEO. Your marketing videos on YouTube should have SEO applied to them along with backlinks to your company's social media profiles, but a viral video or popular infographic is not SEO. Link building campaigns on high authority domains will improve your site's weight with search engines but link building campaigns are not in and of themselves SEO.

Twitter hash tags are not SEO, though Google does mine Twitter results for content to present in relation to searches. You should use your company name and brand name as both key terms in your SEO effort and as hashtags on Twitter.


The Relationship with Other Categories

Reputation management isn't really SEO, though the first step for those who are unknown is to apply SEO your social media pages and website so that you come up near the top of searches about you. Reputation management via positive press releases, seeking to bury bad results and spinning various stories about the subject is not SEO. Brand management is not SEO, though brand names are often one of the key search terms included in SEO for the company's content.

SMO or social media outreach refers to marketing to people via social media. The sharing of links among your followers is a positive signal to search engines about the quality of your content, increasing the search engine ranking of that content. However, SMO is not SEO.

You should, however, apply SEO to your official social media profiles so that they come up in searches for you as an individual or your company as well as searches for your product name and brand name.


Conclusion

Hopefully this piece was able to clear up some of your misconceptions about SEO and clarify what it is exactly. Now that you know what SEO is and what it is not, you'll be better able to adjust your expectations and come up with a comprehensive and realistic SEO plan of action for your company.
---
---