HOW CONTENT MARKETING CAN LAUNCH YOUR BUSINESS WEBSITE
10th of August 2015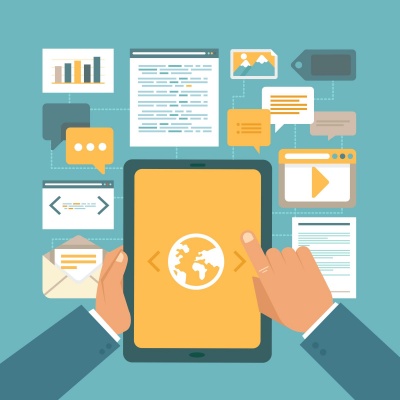 When launching your business website, content marketing provides the best opportunity to engage with customers, increase sales & increase traffic.

Recently we have been working on a project to launch a new business portal in the crowdfunding sphere. The site aims to provide information and sell services to prospective crowdfunders. Launching a crowdfunding campaign itself is much akin to launching a website – you want to get as many people interacting with your brand as quickly as possible.
What we wanted to showcase today though was how integral content marketing is to your long term SEO and to your business branding – and how you can get started. Here are three main avenues for driving traffic, improving SEO and building brand engagement.


1. Landing Pages

Landing pages are the first port of call for SEO and for your brand. They aren't necessarily your sales pages but they are absolutely the pages you want customers to engage with your brand and what you do.

Typically we want a landing page dedicated to EVERY major keyword that you want to rank for. For example if you were providing comparison services you would want a landing page for mobile phones, broadband, gas, electricity and credit cards. These pages might be 1000 words long – they might be 10000 words long.

These pages are designed to give ALL the relevant information a customer needs to make a purchase. They MUST be written in a digestible manner so that anyone landing on your page can skim read, read the page in its entirety or skip to a relevant section to them.

These pages are an opportunity for you to inform your potential customers, engage with them and make them feel valued – without any hard sales speak. They introduce a visitor to your brand, your service and provide them with pre-sale information.


So they are great for customer engagement – but what about SEO?
For SEO landing pages form the bedrock of your long and short term campaign. From a launch point of view these pages will rank naturally for long tail keywords within days of going live. This will deliver a very rewarding initial stream of traffic and mean you are ranking for keywords as soon as you launch.

In the long term these pages are going to be your primary source of traffic. They are all aimed at our highest competition, highest traffic keywords. They are pages we will acquire links for, deliver traffic and in the long run rank at the top of Google for.


2. News and Blogging

Every industry has news to share. Positioning your brand at the forefront of industry news is essential to establish your expertise and to deliver returning traffic. By publishing a regular news and blog you encourage people to come back to your website on a daily basis, they in turn become more trusting of your brand and are more likely to convert into a paying customer.

With new businesses one of the most exciting developments is trying to gain acceptance into Google news.

We can start this very simply with a regularly updated news blog. After several weeks we submit our news story feed to Google News. Google News has very strict publisher guidelines – with the onus being on non-commercial, informative content.

The submission process can be very quick – less than a week, or it can take several months to complete.

Once you are included your news story updates will automatically be included in Google News feed. This delivers a surprisingly large volume of traffic and is also a fantastic source of completely natural links for your website. People will pick up your story and share it – if it is relevant and informative.

In terms of SEO this approach offers two main benefits outside of customer engagement and brand building. Firstly, it delivers relevant natural links using a hands off approach when people link to your story – which Google loves! Secondly, it makes your site look better to Google. In an age of manual penalties and algorithm updates playing by Google's rules and utilising their features helps ensure that your site is "considered" as an authority. In terms of long term SEO and future-proofing your website nothing is quite as effective!


3. Flagship Content – Whitepapers, eBooks, Podcasts, Infographics et al

Finally no content marketing program is complete without a flagship content piece or pieces.
We can use whitepapers, eBooks, Infogrpahics, Podcasts, workbooks, guides, programs, slideshows and really any media form as a way to drive SEO and customer engagement.
As an example MoneySavingExpert.com offers a budgeting tool that is free to use and encourages people to engage with the website. It doesn't sell anything it is just a complementary, complimentary tool that works alongside the comparison services the company provides.
Creating something "above and beyond" for your potential customers makes them trust your brand and builds their engagement with you as a company. It is a way for you to demonstrate your expertise, offer help and guide your potential customers towards your products and services.
We can use this content on site as a traffic source like a landing page, we can use it to increase our email newsletter and social media conversion rates and, most importantly, we can use it to create links.
We can offer our flagship, branded content to identified strategic partners – they can offer cover it on their website or offer it to their own customer base through newsletters and on-site downloads. We can ask them to link to it from their resources pages and from within their content. If the flagship content is the best thing ever written on a topic people will WANT to cover it – most of the time for free.

Content marketing really needs to form the bedrock of any SEO service and marketing campaign for online businesses. It offers the best opportunities to engage with customers, increase sales and increase traffic.
---
---