HOW TO CHOOSE THE BEST SEO AGENCY
25th of September 2020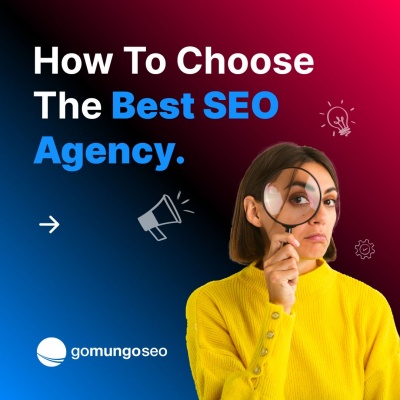 Choosing an SEO agency that is right for you and your business isn't an easy task, and it can be difficult to know where to go for the services you need. While a simple Google search will bring you a long list of results, it can be quite overwhelming.

For online marketers SEO is vital in their internet marketing strategy and finding a good SEO agency is non-negotiable. This is the reason why big and small businesses devote resources in hiring professionals from the best digital marketing agencies throughout the UK. 

As it is a relatively new concept, it can be difficult to know exactly what to look for if you are not accustomed to the complex world of SEO. Therefore, we have put together this how-to guide to help you choose the best SEO agency.


Quality Versus Cost

There are many agencies offering SEO services so it could be expected that not all of them provide the same quality of service. Some professionals are just more experienced, more creative, and more innovative than others. In all these, the cost factor has not entered the picture yet. This is because cost should not be the primary consideration. Your primary consideration should be your needs and how they are addressed.


Do Thorough Research When Choosing the Best SEO Agency

It is crucial that you do a thorough research into the different companies that offer SEO services. It is natural for you to go with whichever agency is in position one on Google's search engine results page but be sure to shop around. Don't pick the first agency you see.

Take the following steps when doing your research:


1. Evaluate your needs

You cannot skip this step.  This will lay the foundation for your search. The type of online marketing activities and strategies you have should influence your criteria for searching for the right SEO service. There are professionals that specialize in specific SEO techniques. When you know which techniques would best serve your needs, you can narrow your search to only those who are experts in these fields.

2. Check out your options

Evaluate several options. Compare the services of different agencies.  Read reviews. Find out about the experiences of their past customers. You would likely find samples or actual case studies about successful optimization projects they have completed. List down a couple of these options and then trim it down according to the best fit to your needs. If you have any contacts within the industry, then you should utilise these, and ask around for recommendations, as often you can find the best companies via referrals.

3. Have a go-see

Schedule a meeting. Alternatively, you can email specific questions to help determine how they respond to your inquiries. You need to have a feel of how they treat their clients and how knowledgeable they are in what they are doing. Based on these initial interactions, you can already make a decision on which agency to hire.

4. Negotiate for the best package

This is another part that cannot be skipped.  Once you have made your choice, you can discuss the cost aspect of your SEO project. Negotiate for the best packages possible. Be willing to work in phases if you have a limited budget. Once you get results from one phase, you can reinvest your profits into the succeeding phases of your SEO project.


Ask to See Case Studies and Previous Results Achieved

A good SEO agency will be able to present you with a range of their previous projects, and the case studies of the results they have achieved for other clients. So be sure to ask for evidence of this when getting to know the company. Many agencies will pitch for your work and will be keen to show you what they are capable of.


Choose One with Experience in Your Sector

You may want to consider looking into an SEO agency that has experience working for companies within your sector. Whether you are in manufacturing or fashion, there will be agencies that are the best for your niche. If your company is within a very niche sector, then it could be extremely beneficial that your agency is familiar with your field. They will have valuable experience in knowing how best to work with you.


Define Your SEO End Goals

You should be clear from the outset what you want from an SEO agency and what end goals you want from the project. By being transparent about what you want to achieve, you can ensure that all parties are on the page, and you can have a frank discussion about whether your goals are achievable within an allotted time period.
 
Pick an Agency You Feel You Can Collaborate with

Let's be honest, in business you want to create good working relationships, and by having a good relationship with your SEO agency it may open the door to other opportunities, for example, paid advertising. It is important that you get on well with your SEO agency so that you can convey what it is you are looking for, and be sure that they are fully equipped and knowledgeable to achieve the best outcomes for you and your business.


By taking your time to do your research, getting to know potential agencies, and being clear about your goals and targets, you can choose the best SEO agency for you.
---
---