LOCAL SEO VS INTERNATIONAL SEO: THE KEY DIFFERENCES
21st of June 2018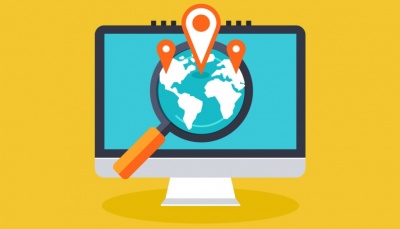 We take a look at the key differences between local seo campaigns versus international seo campaigns.


Search engine optimisation (SEO) is essential for any online venture, without it a business's website would be lost amongst the millions of websites across the world wide web. However, as the internet continues to evolve, running SEO campaigns becomes more involved and complicated each year.


Today, we are going to focus on understanding the key difference between local and international SEO, so you can work out which is the right one for you.


The Primary Difference Between Local & International SEO

At its core, the basis of local and international SEO are not too dissimilar, however just as the name suggests, the difference lies in the target crowd and the range of your SEO efforts. Local search engine optimisation will let you focus and aim your efforts at the local market while going international will enable you to target markets globally. It is true that the internet, in general, has no geographical limitation, but SEO is definitely affected by regional factors.


Limited Vs. Wider Scope

Small businesses that would prefer to target a local customer base should opt for local SEO. It's perfect when you don't have enough capacity to serve a wider range of customers that global SEO attracts. On the other hand, the bigger companies who have the necessary resources to serve customers internationally will always opt for global SEO as it opens the door to much bigger opportunities and possibilities.


The Difference in Keywords

When your SEO efforts are directed towards a target crowd in a specific area, using the right keywords that are relevant to that target region is of utmost importance. Keywords related to the local language, contacts, state, city, locality, etc., are all important for a successful local SEO campaign. Of course, this limits the chances of widespread exposure, but that is a disadvantage that comes with sticking to local markets.

International SEO, on the other hand, is more complicated and multifaceted. In addition to working with general keywords that draw the attention to global target groups from across the world, a this type of SEO campaign may include multiple local SEO strategies to cater specifically to each of the target regions.


What is Right for You?

By now, it should be clear which one you should invest in, but just in case it isn't, here are a few more points to look at:

1. If you are a small business that's expanding keep your SEO effort local for now then slowly increase your range of service over time.

2. Keep incorporating new locations into your keyword strategy until you are big enough to go global.

3. Invest a bit in global marketing and SEO before you are truly ready to service international customers.

By the time you are ready, your business will already be a known name in the field to international customers.


If you need any help or simply want to discuss your SEO contact us today.
---
---