THE IMPORTANCE OF INFLUENCERS ON LINK BUILDING
29th of March 2018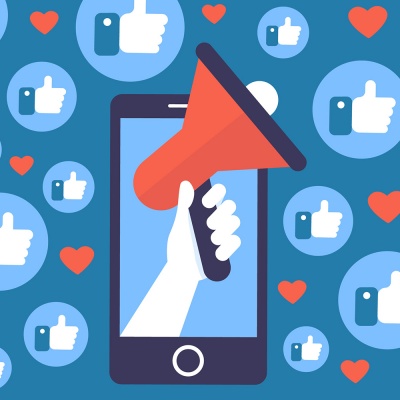 Link building will continue to play an integral role in SEO in 2018. After all, links are one of the top three most important factors that Google uses to rank pages in its search results. This means the more you have of them, both in terms of quality and quantity, the better your rankings should be. But because it has also become even more challenging to obtain them, the tactics you use to gain those links must change. Influencer marketing is one effective strategy you can look into to help you build authoritative links which will have a direct impact on engagement, traffic, and visibility.


What is influence marketing?

One of the trending digital marketing strategies that businesses rely on to market their products and services today is by working with influential social media figures and bloggers. These influencers typically have a wide, active audience that brands are looking to reach to establish credibility and even generate new customers.

It's not uncommon for a company to compensate an influencer to promote their business either through money, a free product, or another kind of reward. There are also situations in which two companies will mutually agree on sharing their influence with each other for the benefit of improving the awareness and overall sales of both companies for zero costs.


Influencers and link building

Link building, the process of obtaining links from other websites to direct traffic to your website and boost rankings, plays an important role in SEO.

While it certainly makes sense to put a premium on link building for your SEO campaign, many experts in the online arena would quickly agree that its one of the most difficult tasks to succeed on. In fact, many digital marketing experts spend a significant amount of time building links the right way. Now, it's important to note that one of the best and most natural ways to obtain links is from influencers who have a strong voice and an active website in their respective niche. After all, their audience and followers trust and believe them and if they put your website's link on one of their pages, their readers will most likely click on it. Their website will also be considered as authoritative resources by Google, further boosting the power of the link.


How influencers create backlinks

In the past, it was easy for internet marketers to exploit Google and other search engines and their weakness to determine backlink quality by simply purchasing spammy, low-quality links as a means to boost their rankings. Now that search engines have become smarter, you just can't generate links from any site. Instead, your backlinks will need to come from authority influencers whose content is related to yours.

Thus, by building a strong relationship with your industry or influencers, you can generate those all important links without the risk of getting penalized by Google. What's more, influencers are capable of creating backlinks in an assortment of ways such as:
Sharing your site on social media sites like Facebook and Twitter
Giving you the opportunity to post your website's link on their site
Creating posts that link back to your website in a natural way
The consensus is clear. When it comes to link building, influencers are incredibly important. Are they part of your SEO strategy in 2018? If they aren't, maybe it's time to arrange a consultation with us today.
---
---