3 REASONS WHY CONTENT IS STILL KING IN 2019
22nd of May 2018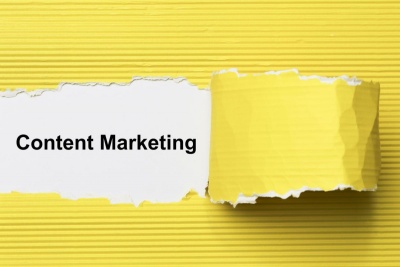 You could approach SEO at any angle when it comes to marketing a website for a better search engine presence. But, something that can't be overlooked is content marketing.

Google has, over the years, paid particular attention to those sites/blogs that provide good, readable content to their visitors. In return, those sites do better in the Search Engine Results Pages (SERPs). On the other hand, the sites that provide absolute "waffle" to their visitors get punished. Content is still king in 2019 and here are a few of the reasons why.


To Engage Well With Potential Customers Content Really Can Help

You're not going to be able to engage with potential customers if there's nothing to talk about. You need to make the first move and ensure your visitors have content available that's easily readable and possibly entertaining to keep them coming back for more. This is the first step when it comes to content marketing – providing good content for your visitors. However, webmasters go one step further and like to engage with their visitors to see if there's anything they can improve on, or simply to have a chat with their visitors about the topic in general. Improving engagement with visitors is important.


Improving Your Online Presence Is Vital

If Google and the other top search engine spiders out there can't grab any good content from your site, they're not going to have anything to place in the search engines. Therefore, your search engine presence is going to suffer. People who use search engines and input several keywords will only be directed to one of your competitors because you're severely lacking in targeted keywords (which you'll get from providing content). Content will help you drastically improve your search engine presence and it will only help you increase conversions through organic traffic.


Growing The Profile Of Your Company

It's not all about the search engines when it comes to optimising your website through content marketing, however, as there are many other benefits too. Creating excellent content will also help you market your social media profiles – and that's something that's crucial today when everyone is using such platforms. Content marketing will help raise your company profile and expose your brand. It could help create important relationships with customers and also build plenty of trust among potential customers. If you do not concentrate on content marketing strategies in 2019, you'll find that your competitors will continue to do so, and they will be the ones that are rewarded at the end of it.

There isn't much more important when it comes to SEO than providing good quality content for your visitors. Not only do your visitors like it but so do the search engines. It will improve your SERPs considerably but, possibly more important, it will create a platform for you to engage with visitors and expose your brand to many others out there. While it's important you concentrate on all aspects of SEO, you should pay particular attention to the content you provide, as it's still king in 2019.
---
---