THE DO'S AND DON'TS OF LOCAL SEO FOR SMALL BUSINESSES
15th of June 2017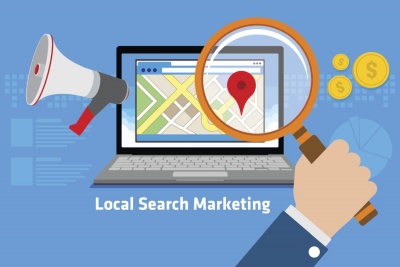 Local SEO is both misunderstood and undervalued by a lot of business owners nowadays. But, depending on your line of business, you could reap just as much benefit, if not more, from local SEO as you do from regular Search Engine Optimisation services.


However, a large majority of businesses are either doing too little to optimise their local search results or are simply doing it wrong. In this article, we're going to give you some of the do's and don'ts when implementing local SEO.


The Do's of Local SEO

Make Sure Your On-Page Optimisation is Correct


While on-page SEO can be unsettling when it comes to a regular search, especially when you have little or no knowledge of code, it is fairly simple when it comes to optimising your site for local searches. When it comes to local optimisation, it's often just a matter of making sure that your website features the correct address and that it is consistent with your business listing on your Google My Business profile. Make sure you have the correct contact information and add a few regionally specific keywords, such as the name of particular landmarks, for instance.


Stake and Claim NAP Citations and Listings

Name, phone and address are the three most important pieces of information businesses need if they want to make a mark on their local SEO listings. This is why it is extremely important that you go out of your way and conduct a search on your business and make sure that your NAP information is consistent across the board. Google MapMaker (although now closed) was an excellent tool you could use to find inconsistent citations and make corrections. However, many of its features are being integrated into Google Maps.


Make Sure You Get as Many Reviews as Possible

Reviews are the life and blood of local search. Unless you're operating in a niche with little or no competition, your local search efforts will be all but futile without proper reviews. Obviously, to get great reviews, you need to provide a great product and/or service first. In this day and age, mediocre service will have a direct impact on your business and gaining your reputation back can be nearly impossible.


However, if you provide decent service, you should encourage your customers to submit reviews either by printing it on your promotional materials, invoices, or packaging or simply by following up with them either by phone or email, with their permission of course, after they've made a purchase. Your social media page should also be a tool to generate reviews, so don't be afraid to ask. Satisfied customers will be more than happy to spread the Gospel about your business if you ask respectfully and make the process easy for them.


The Don'ts of Local SEO

Do Not Pay for Fake Reviews

Even if you believe you can cheat the system by either paying for fake reviews, or even worse, writing fake reviews yourself, you'll be sorely mistaken. Google has pretty strong safeguards in place to detect suspicious behaviour and will strike against you if they sense any foul play. Getting back from a Google penalty is damn near impossible, so it would be wise if you stayed on their good side if you don't want to disappear from local search results forever.


Have Missing or Inconsistent Information

Missing information doesn't only undermine your business, but will eventually de-rank it as well. Incorrect information can be just as bad. Google will verify and compare the information on your site with other listings and will devalue your rankings if it is inconsistent. In some cases, this might result in Google+ displaying either old or incorrect contact information, which could have a huge impact on the number of leads you'll get from your local listings.


Conclusion

While local SEO is fairly simple and straightforward, you still have to do the legwork and make sure all your ducks are in a row if you want to even make a blip on your local search results. Make sure that your contact information is consistent across the board, remember to focus on your customers and ask for reviews and make sure your pages are optimised for local search. Just by applying these simple tips, you should be able to increase your local visibility in no time.
---
---